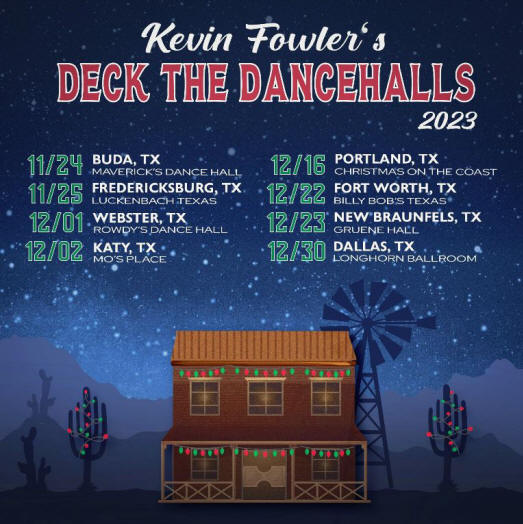 BRI BAGWELL IS ON THE ROAD AGAIN!

To catch the woman's act, start in Conroe September 30 at the Houston Country, Blues & Folk Festival. October 4, Bri Bagwell is in Fort Worth at Fort Brewery & Pizza. Friday, 10/6, she's in Waco with the Eli Young Band. Where? Where else? Heart O' Texas.

The Texas Country Music Cruise is sold out this year with Bri, Josh Ward, Jon Wolfe, Bart Crow, and more! Tickets are on sale for April 21-28, 2024 if you'd like to cruise with Texas music next year.

Only Vans

Bri has a podcast called Only Vans. She chats with one of her music friends in her van. Off the record and "really insider info." Her current talk is with Bonnie Bishop. Check out all Bri's news, how to get the podcast and more tour dates at www.bribagwell.com

THEY'RE BACK!
Uncle Lucius will release a new album after five years. Titled Like It's The Last One Left, the album comes out December 8. The songs were written and recorded in the band's hometown of Austin. To support the album, Uncle Lucius will tour through the fall and winter of 2023-24. The first track released is titled "Keep Singing Along."

Get tour info and pre-order at www.yourunclelucius.com


OWEN TEMPLE – RINGS ARE READY
His new album Rings On a Tree is released and available now. Gordy Quist
produced the session and the album is dedicated to Hal Ketchum who died in November 2020.

Owen will have album release shows in Austin on September 30; Fort Worth on October 15; and The Woodlands on October 21. More shows are scheduled through February, 2024.

Find out all you need to know at www.owentemple.com/new