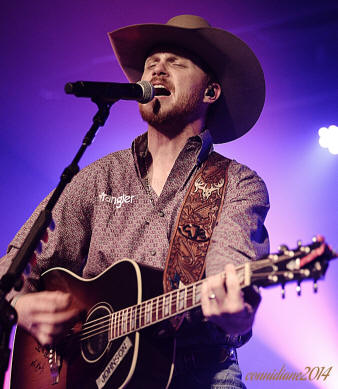 Cody Johnson headlines the entertainment at RodeoHouston Saturday, March 10. Great to see a Texas artist in the line-up. Cody should look amazing on the new stage: "RODEOHOUSTON 2018 features a brand new, star-shaped stage with top-of-the-line technology that will greatly enhance the presentation and place fans closer to the entertainers inside NRG Stadium," says Joel Cowley, Rodeo president and CEO.
Ray Wylie Hubbard will be inducted into the Texas Heritage Songwriters' Hall of Fame on February 24 at Austin's Paramount theater. Jack Ingram and Hayes Carll will be among those to salute Hubbard.
Jenni Finlay reveals that there's a new book coming about Ray Wylie, too:
Brian T. Atkinson is working on The Messenger: The Songwriting Legacy of Ray Wylie Hubbard. The Austin-based author's third book will be released in late fall 2019 via Texas A&M University Press along with a companion album, The Messenger: A Tribute to Ray Wylie Hubbard.
Kevin Fowler appears at the Southeast Texas Mardi Gras on February 10 in Port Arthur. Port Arthur deserves credit for getting this event together after the misery of Harvey. We all know Kevin will give them a great show!
---
---