AARON WATSON – AMERICAN SOUL
At Best in Texas, we've had the joy of watching Aaron Watson grow from a smart, energetic 19-yar-old into a hard working, self-made artist and a husband and father.
2005, Aaron & Pam Shane at Texas Music Chart's 5th birthday
Aaron's latest album contains 10 songs, and there is everything from fun to love to football included. It's a cliché, but there's something for everybody here. The title is American Soul, and it's available now on all platforms.
Aaron is himself an American soul, and his values shine through his lyrics. He's also a Texan, and that shines through, too.
2006 BIT cover
"Silverado Saturday Night" is the current single from the album, and a hit about a fun night in Texas
Aaron and Phil O'Donnell produced the album. The physical release of the album is February 5.
Last year, Watson joined George Strait, Robert Earl Keen, Willie Nelson as the newest member of The Texas Cowboy Hall Of Fame.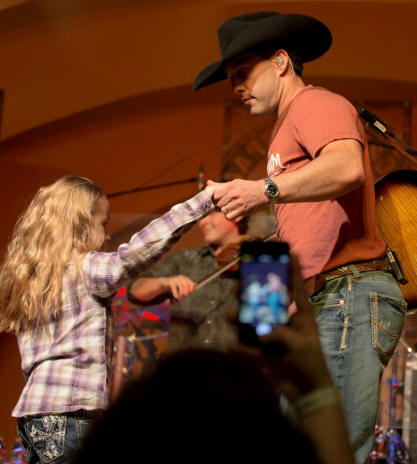 Aaron with a young fan at the Cotillion Ballroom, 2015