Pat Green, Past & Future
In 2012, Pat Green was the keynote speaker, interviewed by Ed Shane, at the annual "I've Made a Record ... Now What?!" seminar given by the Texas Music Chart and Best In Texas Music Magazine.
This April 5, Pat's birthday, a tribute album of his great songs will be released. Randy Rogers Band does "Three Days"; Jack Ingram offers "Wave on Wave; and there's more from Kevin Fowler, Walt Wilkins, Cory Morrow and lots of others.
Following up the 2012 seminar interview, Ed Shane wrote this piece about Pat for the April edition of Best In Texas. Viva Pat Green! Viva Texas Music!!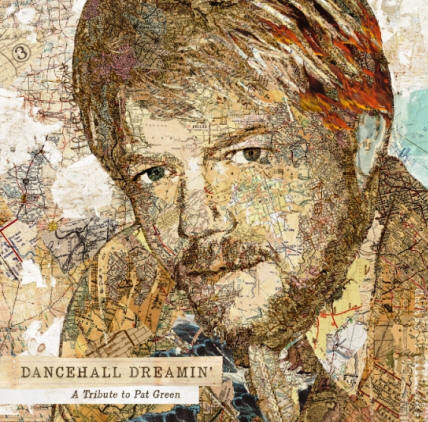 Pat Green April 2012
By Ed Shane
As we prepared for his Keynote Interview at the annual "I've Made a Record... Now What?" music seminar, I asked Pat Green where he'd been the previous 18 months.
He gave me what I felt would be a preview of the conversation that would follow on stage: He had slowed his touring pace. He had gone into a real estate investment business with his father. He had formed a charitable foundation, also with his father.
We opened our discussion on stage in front of a roomful of 100 singers, musicians and industry people from the Texas and Red Dirt scene who had participated in a dizzying day of non-stop information about career development, radio airplay, sponsorship opportunities, social networking, and management challenges unique to music.
Pat changed the subject.
The room fell eerily quiet when, instead of talking about his new businesses, Pat admitted he had been in a program to conquer alcohol. "I'm the 13th step in your 12 step program," he joked, breaking the tension but not the rapt silence.
He wove the story convincingly, sharing his feelings, his fears, and his agonies. He described with elation the idea of having the demons behind him. "I've got a lot more time now," he said, indicating that he was more aware of every moment.
This was a new, different Pat Green. He talked about his family ("I define my personal success by my own happiness and my ability to provide for my family"); and the business and personal relationship with his father ("Working with your dad is cool").
In May, Pat is back with a new CD release, Songs We Wish We Had Written, II, including collaborators who are even cooler than dad. He recorded songs written by Joe Eli, Lyle Lovett, Walt Wilkins, Tom Petty, and others from Pat's personal collection of favorites.
Appearing on the 10-track CD are Jack Ingram, Ed Roland of Collective Soul, Drew Womack and Pat's early collaborator, Cory Morrow.
The first single, "All Just to Get You," started the year 2012 at number one on the Texas Music Chart and remained there for five weeks.
This is the man who charted the very first number one song on the Texas Music Chart back in 2000 ("Take Me Out to a Dance Hall"); logged the most airplay spins at Texas radio in the first 10 years of the Chart (269,783); had the longest-running stretch at number one ("Wave on Wave," a record-setting 28 weeks); sold well over two million CDs; and received three Grammy nominations in that 12 year period.
Hard to believe it's been 11 years since the first Songs We Wish We'd Written project was released with Morrow in 2001. That CD was seminal to the Texas and Red Dirt scene and it kicked Green's and Morrow's careers into higher gear.
Pat revisited the idea because he wanted his return to recording to be "listener-friendly," as he puts it.
"I wanted people to hear songs they had heard before in a new light and also hear songs they heard before and go, 'Wow! I can't believe I didn't see or hear that before.'
"There's a man inside of me now that didn't used to live here, whereas there was only a boy before," Pat told a biographer recently. "The boy was so strong and had done so much, so I'm kind of seeing things in a new way. The last couple years have really been an eye opener, much more intense and richer."
Green told the seminar audience that he has come to grips with people who called him a "sell out" as he rose to bigger venues and bigger revenues. "We made six million dollars one year and lost money," he said. "We needed to manage it better."
Now he's proud to be called a "sell out," because it says to him he's achieved success on his own terms. "I have so much faith in God that I know I don't have any control over anything that's happening, so I just have fun with it."
After the confessions, Pat fielded questions from the seminar audience:
Does he ever get tired of singing "Wave on Wave"? "No," he said, "that song has been very good to me. So has 'Carry On.'"
Will he ever produce somebody else's records? Again, "No. That's not what I do. Justin Pollard (Pat's drummer) produces our records. I go into the studio and I can only stay an hour or so."
What's his advice to newcomers in the business? "Be patient. Don't be afraid of growth in the right direction. You'll have a better chance."
He didn't say it at the seminar—I wish he had—but in an interview for Best In Texas at the end of last year, Pat gave us a hint of the new Pat Green:
"There are only two things I know for certain. There is a God; and I'm not him."
---
A Few of our Faves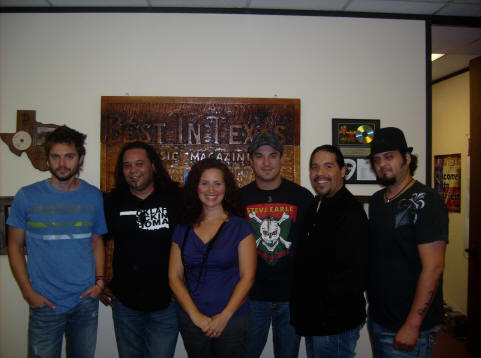 Katie Key with No Justice, 2010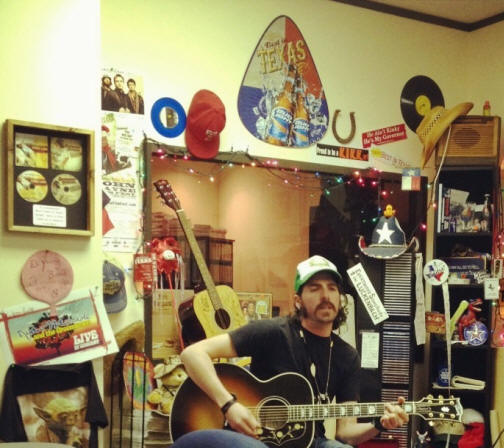 Micky Braun in the Cluttered Corner, 2012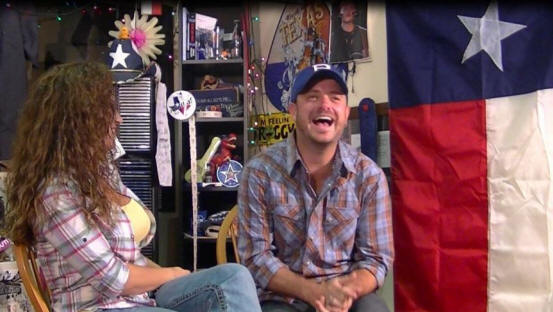 Wade Bowen laughs with Katie Key, 2012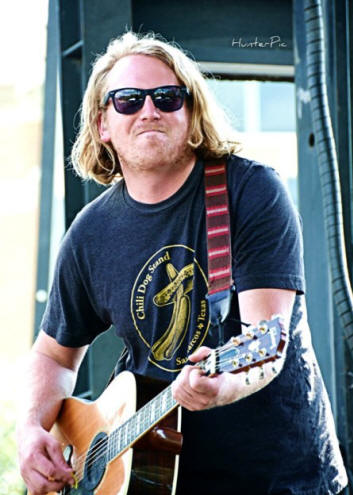 William Clark Green by Hunter Artz, Lone Star Jam, 2014
Roger Creager and KORA's Carly Evans, 2015
---