"Jayton & Jill" topped the Texas Music Chart This Week in 2015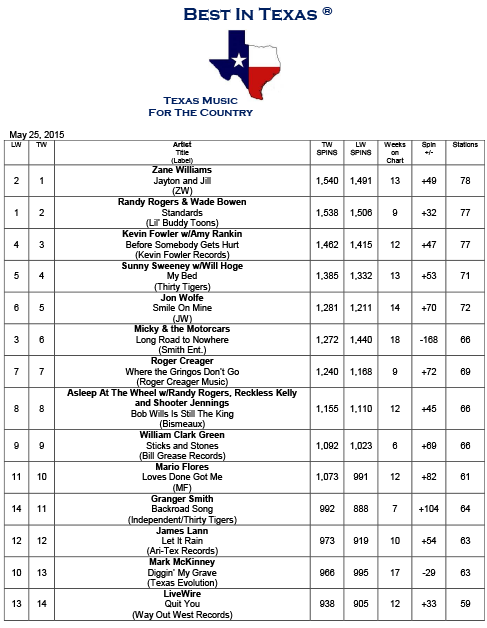 ---
The Way We Were!
For Best In Texas Music Magazine and later for the Texas Music Chart website, we asked artists we interviewed 10 Questions, mostly serious, some for fun.
In 2010, the national site All Access turned the questions onto Texas Music Chart Editor Katie Key.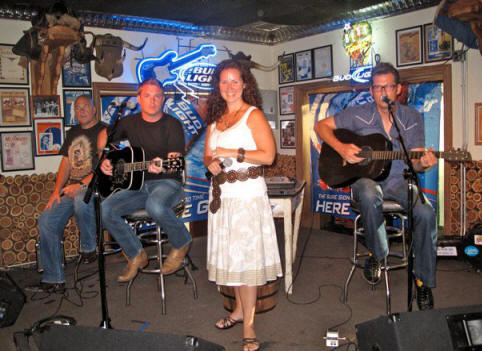 Katie at The Armadillo with Rich O'Toole & John Evans
Okay, let's talk about Texas music. You don't really hear about Ohio music or Wyoming music, so what is it about the state of Texas and the music there that warrants a genre of its own?
KK: Texas has had a music scene for as long as any one can remember…we like to say it started with the cowboys singing around the campfire. Artists like Willie Nelson and Jerry Jeff Walker made the outlaw scene in Texas so hot in the 70s; now with folks like Eli Young Band and Pat Green, the scene is still going strong.
Not only is there a genre of music that comes from Texas, there is also a Texas Music Chart. Tell us how the chart works. What stations make up the panel, how do they report, how is a song's chart placement determined, etc.
KK: We have 97 radio stations in TX, Oklahoma, Louisiana, and New Mexico who report to us their plays of Texas or Red Dirt (that's what they call the music scene in Oklahoma) music to us every week. We have large market stations like KPLX and KSCS in Dallas and KVET in Austin. We also have a number of medium size markets like Midland-Odessa and Corpus Christi all the way down to smaller markets like Comanche and Ruston, LA. We ask that stations only report acts with 30% of their touring schedules in Texas or the surrounding states.
It seems that sometimes there is a backlash from mainstream Country against artists that are considered "Texas artists." Why is that?
KK: Jealousy?
Katie & Kevin Fowler think Santa!
You joined Shane Media in 1998; by 2000, you were the editor of the brand new Texas Music Chart. That was some fast promoting! When you started at Shane Media were you already immersed in that scene? Was this chart something you envisioned early on?
KK: No, I had no idea about this scene until we did some research and talked to the stations who were playing this type of music and found out how popular it was. It was unbelievable then, and now it's even more so!
We talked about the backlash from mainstream Country toward Texas artists, now let's flip it a little bit. When a Texas artist goes national, they tend to get a lot of backlash from the Texas music industry and fans. Why is that?
KK: ?????
Does the Texas music scene attract artists from other parts of the Country who want to be a part of it?
KK: Always. I'm constantly getting calls from artists who are from elsewhere wanting to know how to make it in Texas.
It seems that a number of the artists that were big on the scene when it exploded (Pat Green, Jack Ingram, Cross Canadian Ragweed) have gone on to sign major label deals and focus on more than just Texas. Who are the new torchbearers for the Texas music scene?
KK: There's so many but I'll list a few: Stoney LaRue, Wade Bowen, Randy Rogers, Rich O'Toole, Mark McKinney, Bart Crow, Deryl Dodd, Bleu Edmondson, Jason Allen, Band of Heathens….crud, it's hard to only list a few!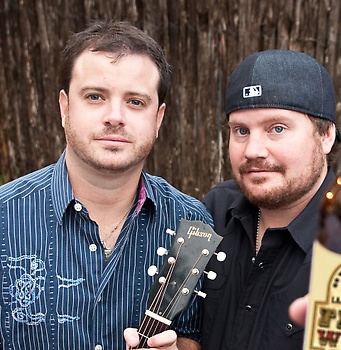 Wade & Randy
If someone wanted to familiarize themselves with some of the best artists on the Texas music scene, who would you recommend they listen to?
KK: See above answer!
I can imagine that you feel a sense of protectiveness over some of these artists that you have watched make their way through the Texas music scene, then on to the national level. What has been one of your proudest "mama moments" with an act?
KK: There have been two (so far!). When Miranda Lambert's first national album came out, I was so impressed with how far she had come from the days of driving around Texas with her mama. Just recently, when Jack Ingram expanded his fan base by appearing on Lifetime's Army Wives!
Katie & Miranda Lambert, Nashville, early days
You also write for the Best In Texas magazine so you spend a good deal of time talking with and interviewing artists. What is your best/worst/craziest story when it comes to sitting down and talking with an artist?
KK: Hmmmm???
Bonus Questions
1. So, what is the deal with you and Jack Ingram? From what I hear you have a number of Katie and Jack photos in your office.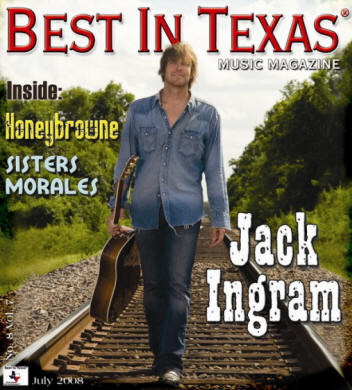 KK: Okay, so I might be a little biased when it comes to Jack. I've got a huge crush on him but I'm pretty sure he knows! I know my husband does!
2. If you were on a desert island and could only have five CDs from Texas artists, what would they be?
KK:
Walt Wilkins Mustang Island
Cory Morrow Outside the Lines
Band of Heathens One Foot in the Ether
Cory Morrow & Pat Green Songs We Wish We'd Written
Ryan Bingham Roadhouse Sun
3. Aside from Texas music, and Country in general, what else is on your iPod these days?
KK: I'm a child of the70s and 80s so a lot of stuff from then and the 60s too…
---
.