Songs About Texas Towns
We are big fans of the Texas Standard radio show, which airs weekdays at 10am in Houston and involves the work of public stations around the state, hosted by David Brown. Whenever there's a piece by W. F. Strong, we are excited. There's a map on the site of stations that run the program.
This week, Strong was motivated by Pat Green's "Songs About Texas," to do a great piece on just that, songs about Texas and Texas towns .
You can hear it and read it here:
http://www.texasstandard.org/stories/top-of-the-charts-all-the-hit-songs-about-texas-towns/
---
Typewriter Rodeo on "Musicians from Lubbock"
Also featured on the Texas Standard, this poem about Texas musicians:
http://www.texasstandard.org/stories/typewriter-rodeo-musicians-from-lubbock/
Check out what they do at Typewriter Rodeo here: https://typewriterrodeo.com/
---
Texas Dance Hall Tour this October!
A fun video with Ray Benson and Dale Watson about a fun time touring Texas dance halls.
---
All Smiles in the Cluttered Corner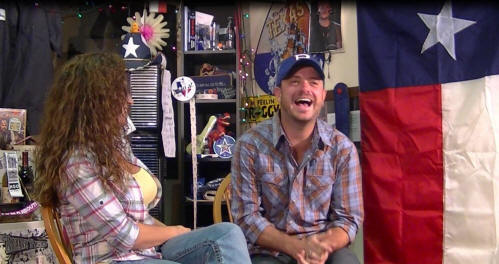 Wade Bowen & Katie Key, 2012
Kyle Hutton, 2014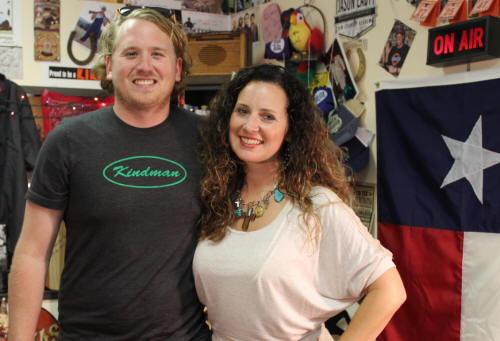 William Clark Green & Katie Key, 2014
Bart Crow & Pam Shane, 2015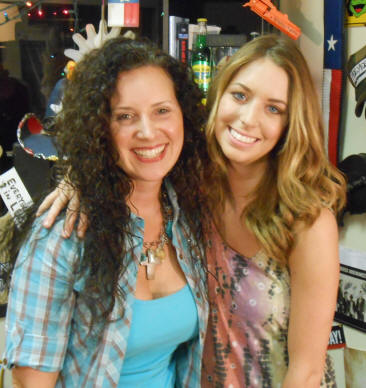 Kylie Rae Harris & Katie, 2013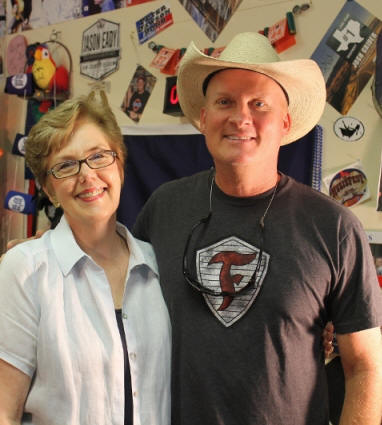 Kevin Fowler & Pam, 2014
---
Katie Key on the Texas Scene This Week in 2012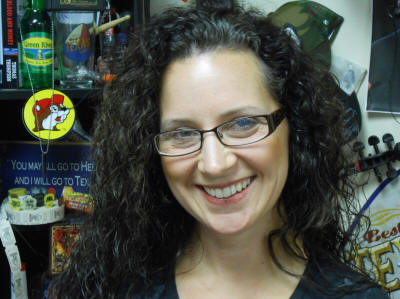 EARL DIBBLES IS THE COUNTRY BOY
If you don't know Earl Dibbles, Jr., well you've been living under a rock! Earl Dibbles, Jr. is Granger Smith's alter ego. And last summer Granger did a video called "Earl Dibbles, Jr.," a hilariously funny video about country boys. The video has taken off, and with its viral success of over 419,000 views, fans have been clamoring for more. There is more! Earl Dibbles Jr. has his own song, "The Country Boy Song" and music video. I literally laughed out loud watching it. Watch it here: http://youtu.be/Vx5A6WMFzig
BIG MONEY RAISED ONCE AGAIN
Mattson Rainer, Project Director of KNBT 92.1 FM Radio New Braunfels, and Mary Jane Nalley, Co-owner of Gruene Hall, presented donation checks worth $30,000 each to SHINE Initiative and Braunfels Foundation Trust, benefiting organizations of this year's 16th Annual Americana Music Jam held May 20, 2012 at Gruene Hall.
The Americana Music Jam is an annual celebration of Americana music featuring exceptional artists of the genre. Sponsors were Rockin' R River Rides, Val-Mark Chevrolet, First State Bank, Copper Ridge Homes, NB Mattress and Gruene Harley-Davidson. The music lineup included Charlie Robison, Robert Earl Keen, Jack Ingram, Reckless Kelly, Wade Bowen, Ray Wylie Hubbard, Cody Canada & The Departed, James McMurtry, Micky & The Motorcars, Terri Hendrix & Lloyd Maines, Walt Wilkins & The Mystiqueros, Zack Walther & The Blooms, Monty Byrom Band, Adam Hood, Jason Eady Band, Tom Gillam Band, Scott Miller and Uncle Lucius.
SUPPORTING THE CCA WITH A BIG CONCERT
The first annual Coastal Conservation Association (CCA) Concert for Conservation is at Sam Houston Race Park; the concert will offer fans a wide variety of country music from 7 bands including featured artists Pat Green, Jerry Jeff Walker, Sammy Kershaw and Gene Watson! Tickets are available online at www.shrp.com, at participating Houston-area Randalls locations, Sam Houston Race Park box office or by calling 800-211-3381.
THE HENHOUSE
The Pistol Annies have launched a new online community dubbed The Henhouse, which features Henhouse Radio and the Live From The Henhouse series, offering what Miranda Lambert calls "advice your momma won't give you." Users can build their own "Annie" or "Andy" Henhouse profiles via Facebook. Additionally, more PA appearances have been added to Lambert's On Fire tour through September, and the trio will headline a string of dates beginning Sept. 15.
---
.