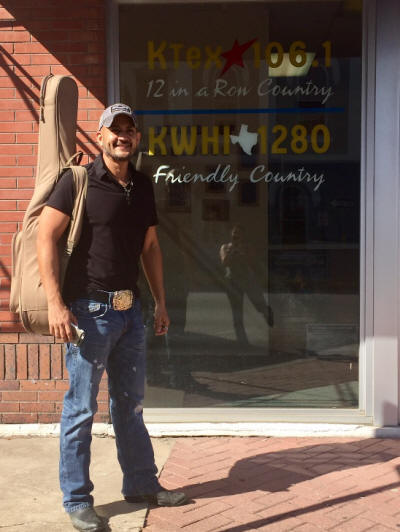 Felix Truvere visits KTEX 106
Ken Murray and Felix Truvere
KTEX 106 Blake Hicks, Julia Hatfield, Cactus Ken, upside down!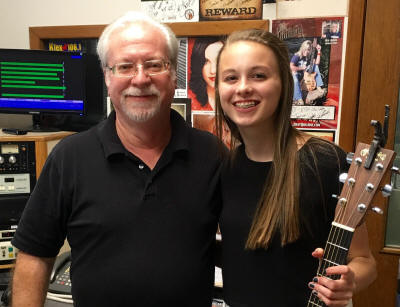 KTTX's Ken Murray with Brazos Valley favorite Abigail Taylor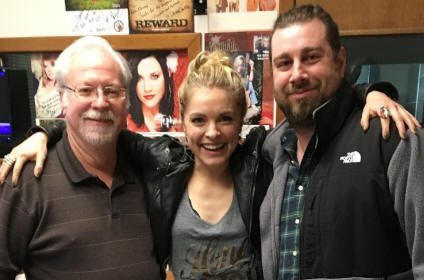 Kimberly Dunn at KTEX 106 with Ken Murray (L) and Blake Hickerson (R)
Legendary KCAF/KIBL talent Bruce Hathaway with Mark Cruz, South of Heaven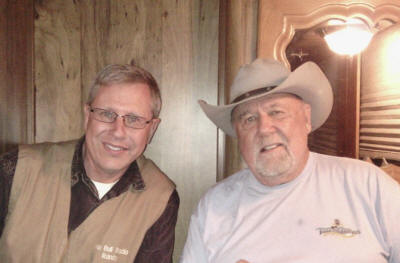 No Bull Radio's Randy Watson with Johnny Lee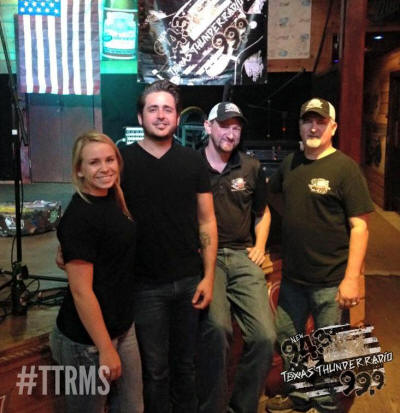 Texas Thunder's Bailey, Mark McKinney, Egon Barthels and TKO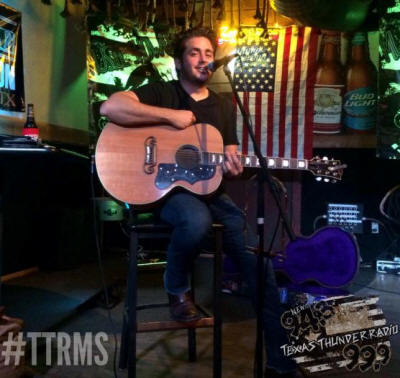 Mark McKinney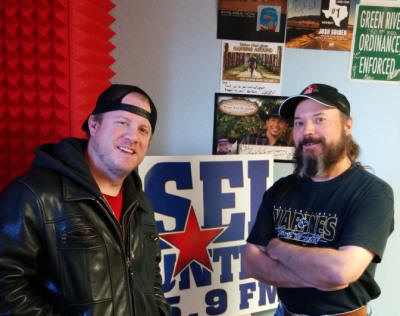 Casey Berry visits Kevin Robbins at KSEL, Portales, NM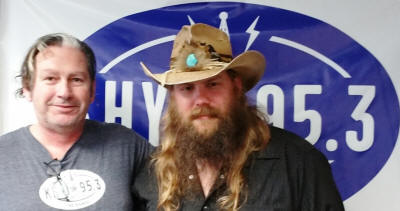 KHYI's Chuck Taylor with Chris Stapleton
KORA, CMA of Texas 2016 Station of the Year!
(l-r front) Brandie Alexander, Ashlen Ray, PD Carly Evans,
Roger W.W.W. Garrett (l-r back) JR & Dr. Ron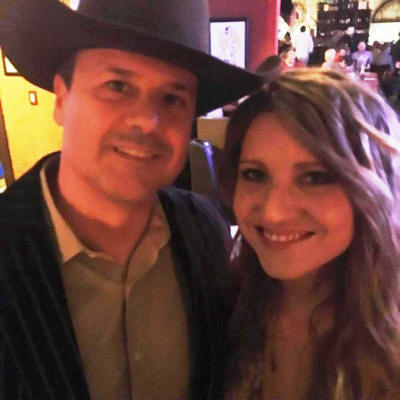 Roger Creager and Carly Evans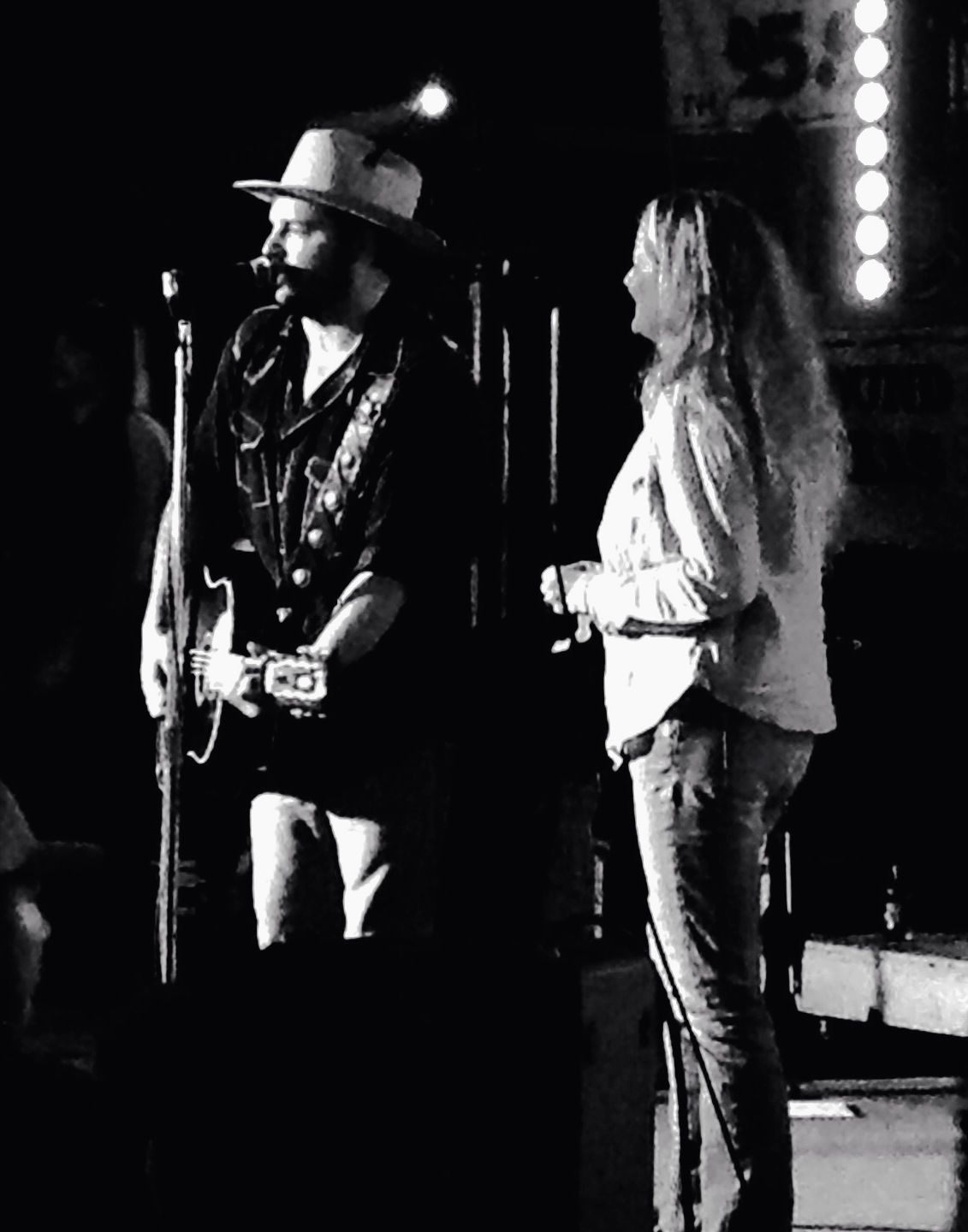 Willy Braun & Sarah Pierce at Ranch Bash 2015 in Fort Worth
JB & The Moonshine Band visit with KXAX's Jason Mclelland & son Gavin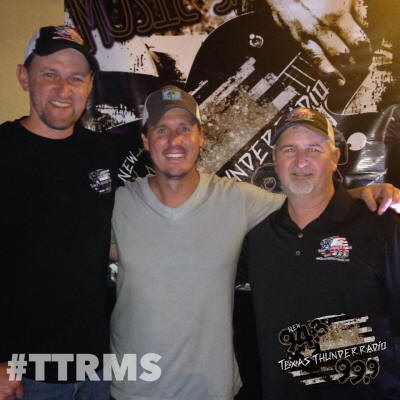 Egon Barthels, Matt Caldwell and TKO, Texas Thunder Radio
Matt Caldwell at Texas Thunder Radio showcase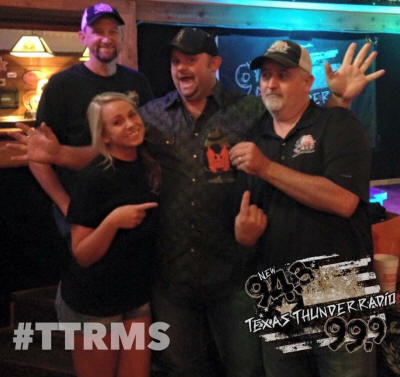 Egon Barthels, Bailey, James Lann and TKO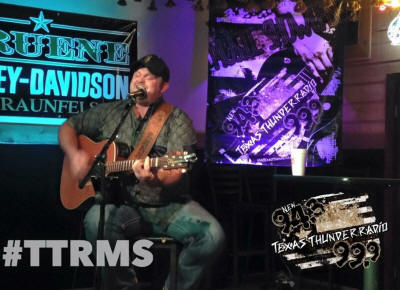 James Lann at Texas Thunder Radio showcase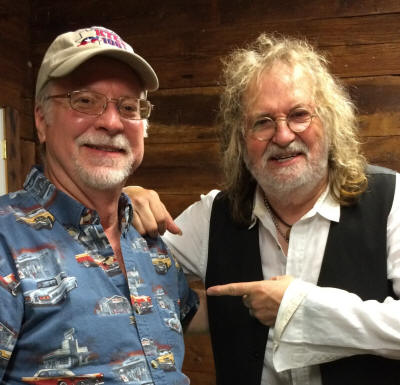 K-TEX 106's Ken Murray & Ray Wylie Hubbard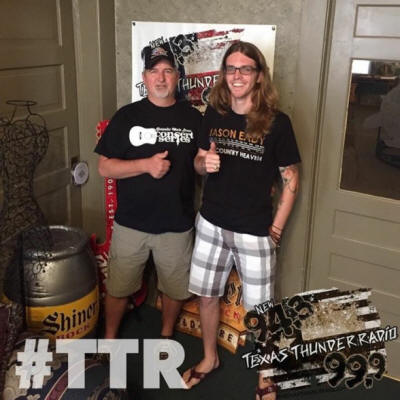 TKO and Austin Meade, Texas Thunder Radio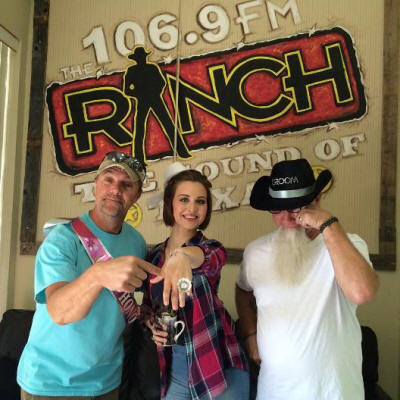 KRVF's Jim Nash, Natalie Rose, and Carey Dean
Randy Watson, KMFR, Pearsall, with Texas Tomato Breelan Angel!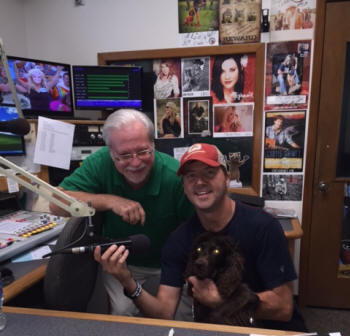 Ken Murray, Ray Johnston and Li'l Dude at K-TEX 106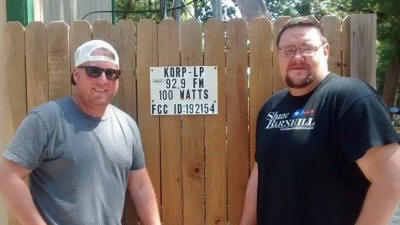 Casey Shaw of The Warhorses with KQRP's Aaron Scott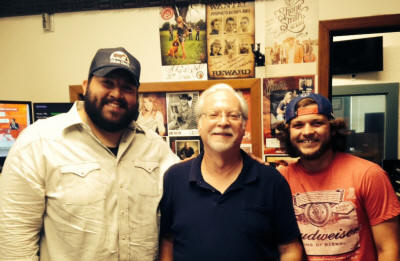 Bubba Westly, Ken Murray of KTEX, Bryson Martinek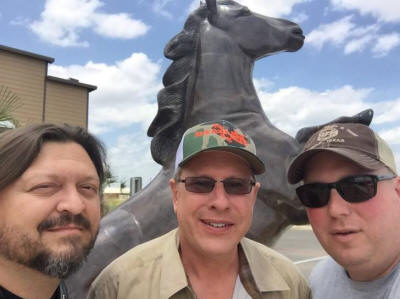 Randy Watson (Ctr) of KCAF/KIBL with Casey Shaw & Seth Tobin of The Warhorses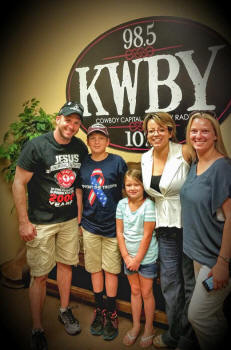 Shane Barnhill and his family with Kerri Lick (white shirt) at KWBY, Stephenville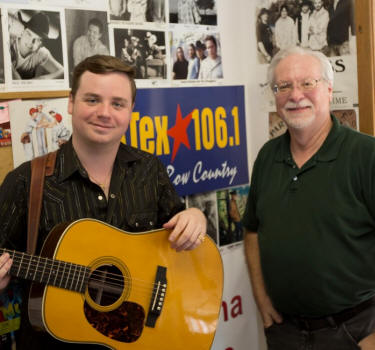 Ken Murray at K-TEX 106 with Jason James
KQRP's Aaron Scott & Shane Barnhill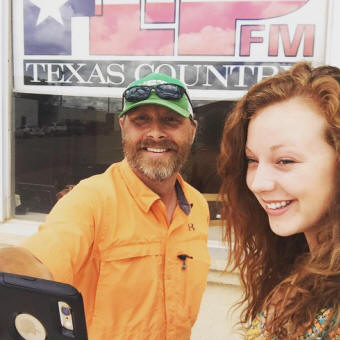 KFLP's Corey Johnston and singer Kaitlin Butts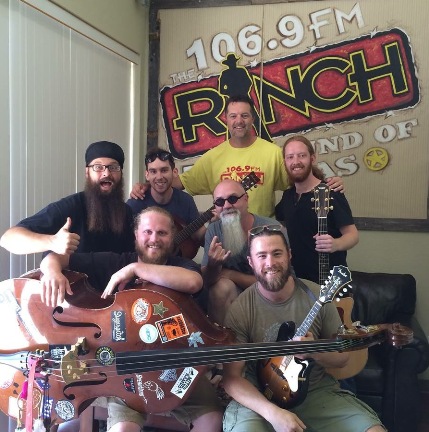 Dix Hat Band with Jim Nash at 106.9 The Ranch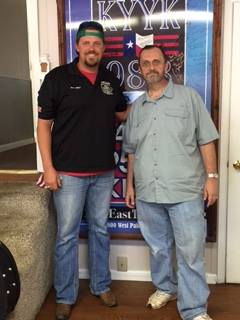 Adam Fears with KYYK's Tim O'Brien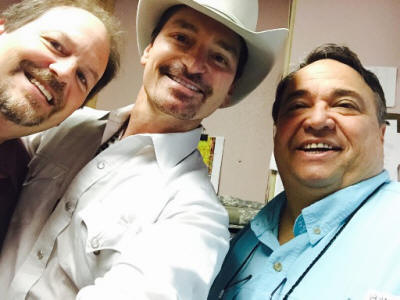 George Ducas with Rudy Fernandez (r) of KEAN and Mark Young (l)
K-TEX 106's Ken Murray with Abbey Cone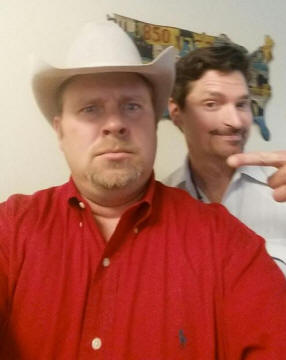 KABW's Brad Heitman with George Ducas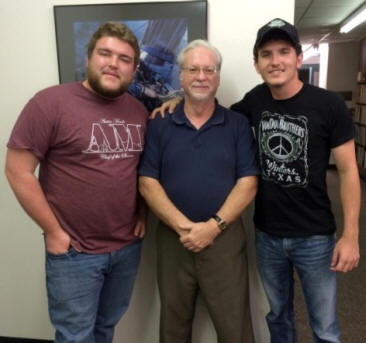 K-TEX 106's Ken Murray (ctr) with Callahan Divide from Abilene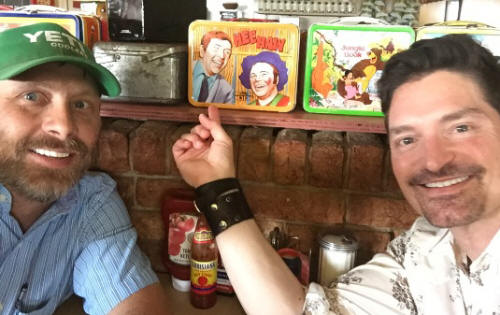 Corey Johnston of KFLP at lunch with George Ducas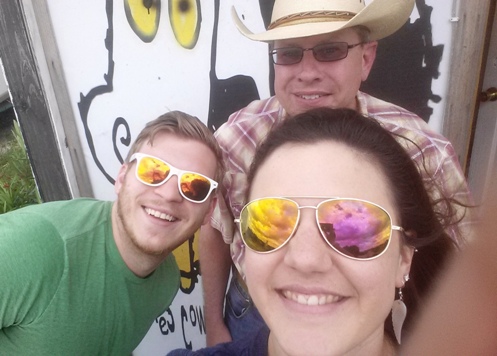 Moonlight Social at KCAF with Randy Watson
Matt Castillo (r) and Beto Cavazos
(l) of Matt & The Herdsmen at KMFR with Randy Watson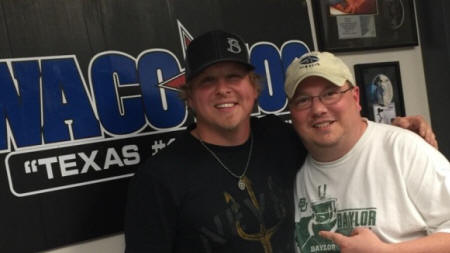 Jason Cassidy visits with Lee France at WACO 100
Randy Watson, KMFR, Chisolm Mills - Fiddle/Mando, Shane Greenville - vocals/guitar,
Steve West - guitar/vocals.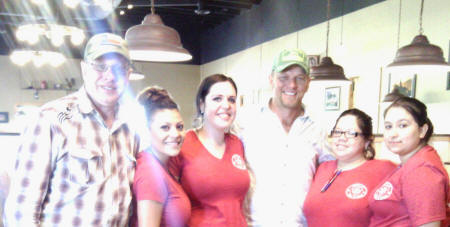 KFMR's Randy Watson, Tommy Joe Wilson and the ladies at Outlaw's Bar & Grill, Pearsall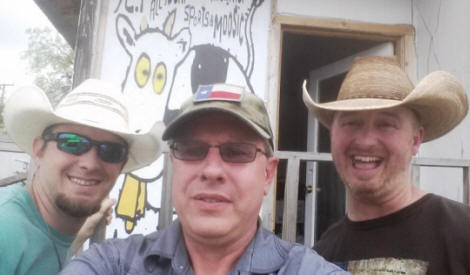 Travis Dearman (l), Randy Watson KCAF, Matt Smithey – Fools of the Trade
Ed Shane loved music, creative people and radio. He devoted his life and his career to all three, and it was a good mix.

Here's a view of Ed with some of the creative people in music and radio that he knew and worked with. We hope it gives you a feeling for who Ed was.

Ed Shane, June 25, 1945 - March 21, 2015

Thanks to Freddy Martinez for putting this together.

Pam Shane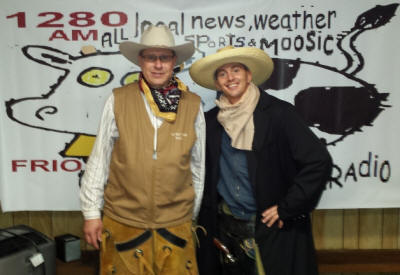 KMFR's Randy Watson & Eric McElroy are ready for Frio Pioneer Day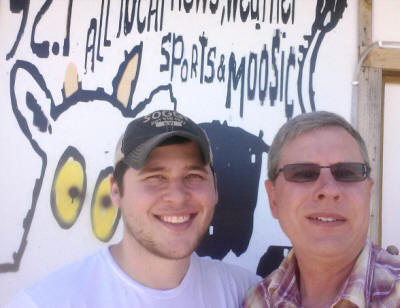 Jake Ward ("Ignorant Bliss") visits Randy Watson at KCAF
Win Patton at KKAJ was a reporter to the Texas Music Chart who passed away March 23, 2015.

Below is a link to the station's website tribute.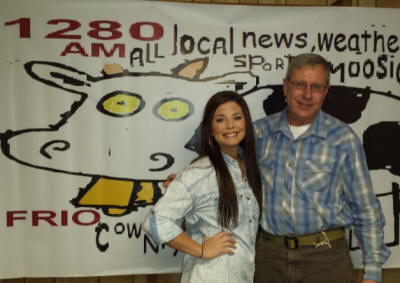 Kylie Frey visits Randy Watson at KMFR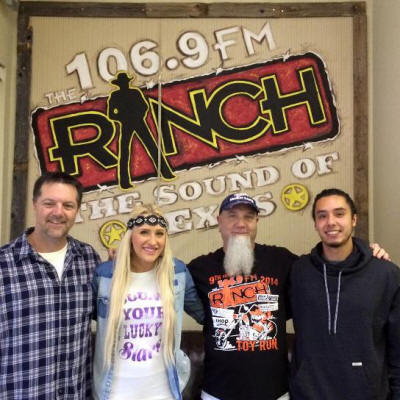 Tori Martin visits KRVF's Jim Nash (l) and Carey Dean (r)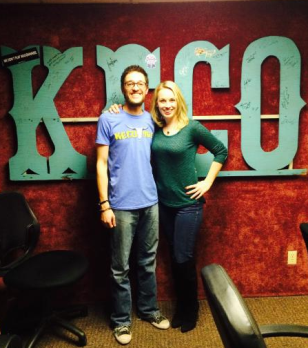 KECO's Brandon Hardin with Kasey Lansdale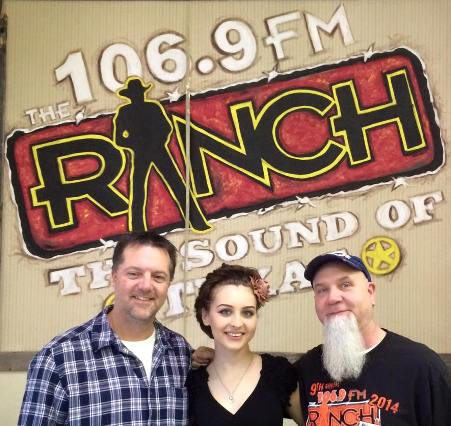 Natalie Rose between the two halves of The Morning Fiasco, KRVF, Jim Nash and Casey Dean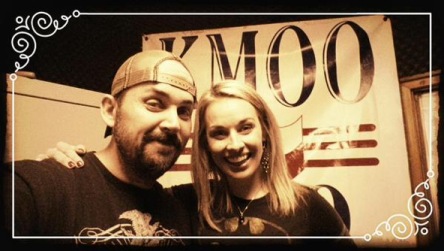 KMOO's Wil Riggs with Kasey Lansdale
Darrell Goldman (l) visits KTTX's Ken Murray with Greg Duffy (r)
Texas Thunder Radio Egon, Laura & Paul Thorn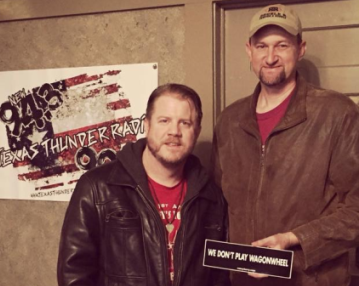 Texas Thunder Radio Casey Berry & Egon Barthels, who don't play "Wagon Wheel"!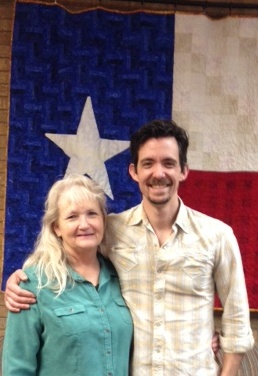 KSNY's Alice Swiney with Zane Williams
Moonlight Social visits Ken Murray at K-TEX 106, Jeremy Burchard left, Jennica Scott right.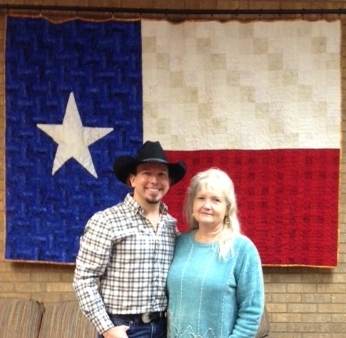 Cody Joe Hodges with KSNY's Alice Swiney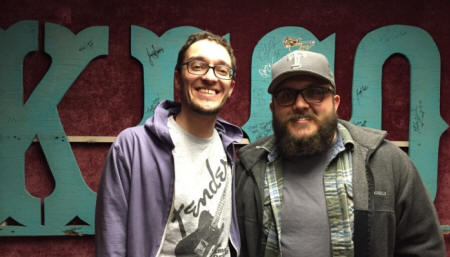 KECO's Brandon Hardin (l) with Erick Willis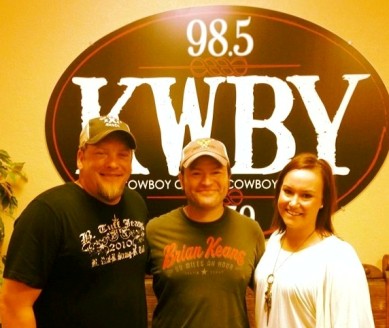 Jody Lee (l), Adam Hood (center) and Six Gun Sara are all smiles!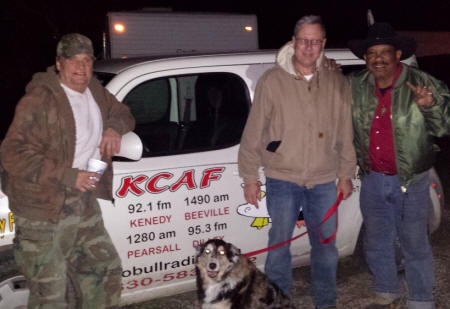 KCAF's Randy Watson, and dog Milo, with Texas Oldies icons
Roy Head (left "Treat Her Right") and Archie Bell ("Tighten Up")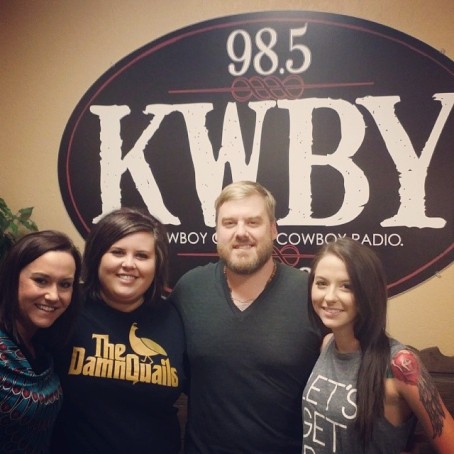 KWBY's Six Gun Sara, Cowgirl Callie, Bart Crow and Aarow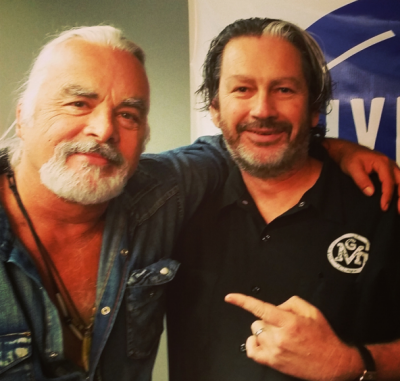 Troubadour Hal Ketchum with KHYI's Chuck Taylor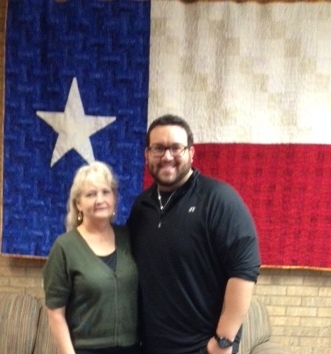 KSNY's Alice Swiney with Bubba Westly
Mario Flores (center) & Soda Creek Band, TKO & Egon Barthels,
final Texas Thunder Radio Music Showcase of the season.
Egon Barthels and Sunny Sweeney at the Texas
Thunder Radio Music Showcase in Moulton, TX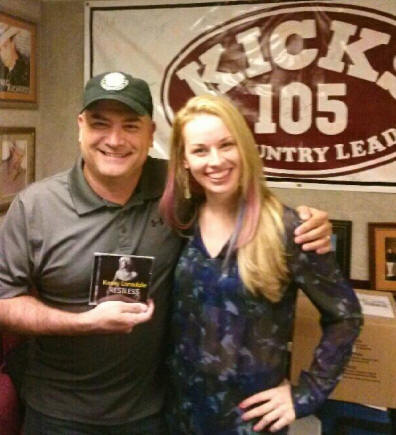 Danny Merrell of Kicks 105 and new singer Kasey Lansdale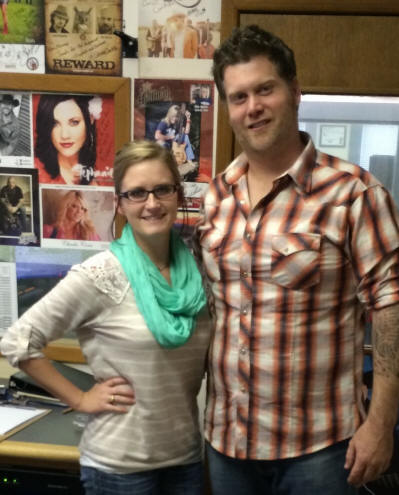 Hollye Hatfield at K-TEX 106 with Corey Kane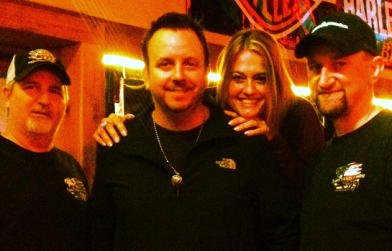 Brandon Rhyder visits Egon, Laura and TKO at Texas Thunder Radio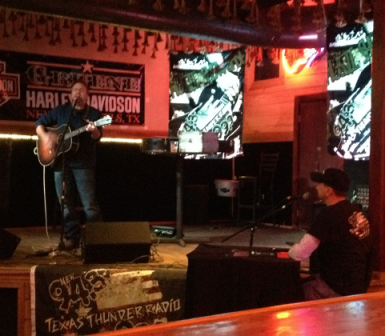 Brandon Rhyder on stage at Texas Thunder Radio.
KWBY Six Gun Sara hunting some Damn Quails.
KWBY Uncle Lucius in studio.
KSNY PD Alice Swiney with Corey Kane - love that artwork!
Sunny Sweeney at K-95.5 with Will Payne (l) and Barry Diamond (r)
Aaron Watson visits Genuine Country Kicks 99-1 in Midland-Odessa.
Left to right: Ops Mgr Kelley Peterson, GM John Moesh, Aaron, and afternoon talent Derrick